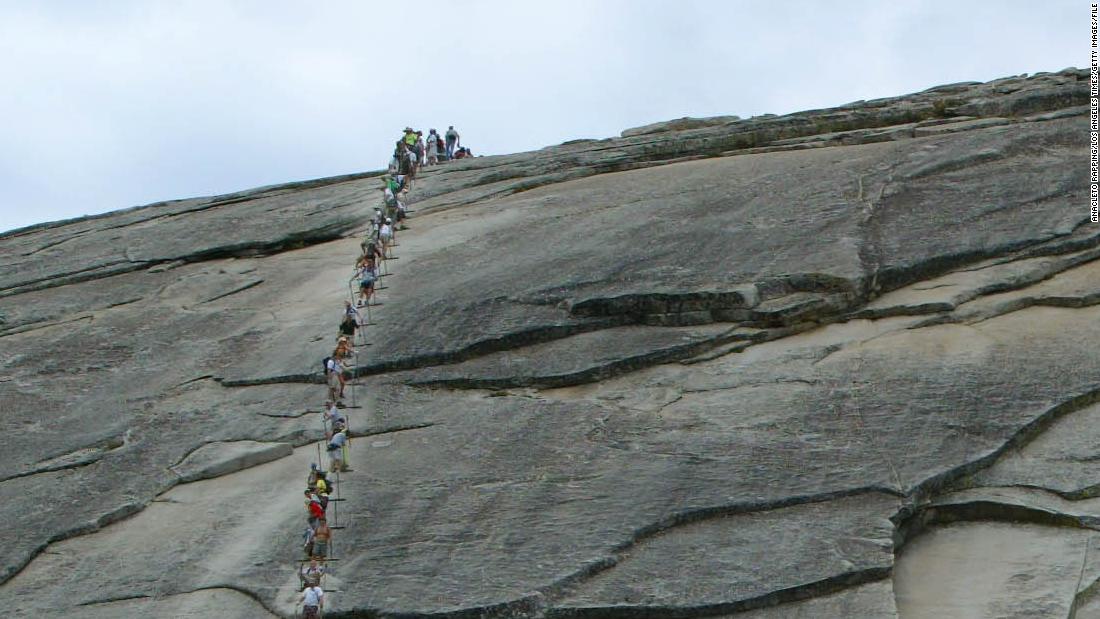 (CNN)A hiker fell to his death on Monday while ascending Yosemite National Park's famous Half Dome trail, the US National Park Service said.
The cables take hikers up the last 400 feet to the summit of Half Dome, which rises nearly 5,000 feet above California's Yosemite Valley.
Park rangers were notified and went to the scene to assist the second hiker, the NPS said. The missing hiker's body was found around 1 p.m. Tuesday.
His identity will be released after his family is notified.
The death is the first on the Half Dome cables since 2010 and the first visitor fatality in 2018, the park service said.
Read more: http://edition.cnn.com/